Net Reflector cannot create forms?

CarlosC
Posts: 1
New member
Hi,
I am evaluating Net Reflector Pro, and I am not able to open any of the forms generated.
I create a simple Net Framework 4 project in VS2015, using only 1 form, build it, and use Net Reflector to decompile the exe file, creating a VB and a C# project and was unable to open the form in both projects.
This is the original form in VS2015:
This is what i get when i try to open the form in the vb.net project exported:
And this with the C# project: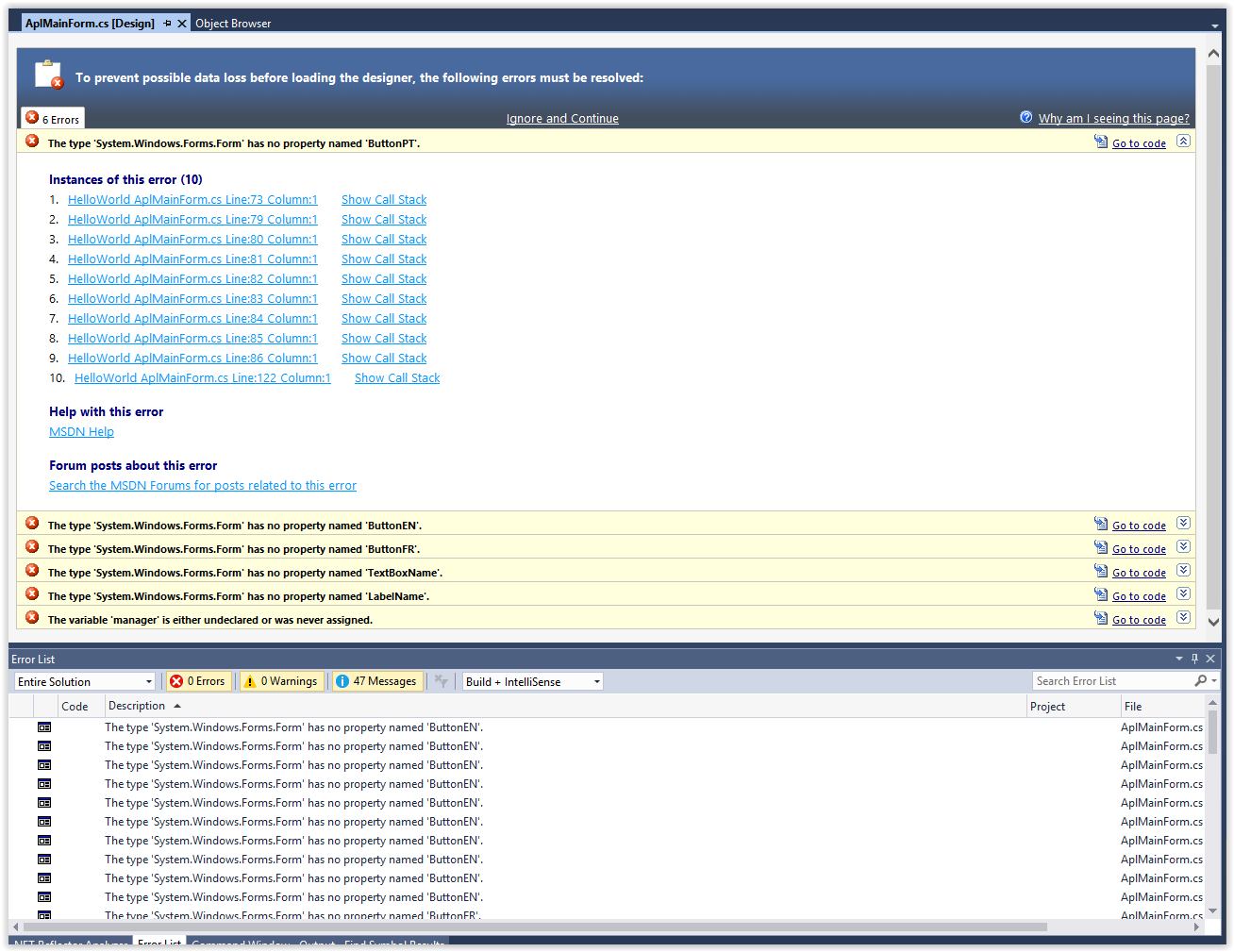 As far I can tell, Net Reflector is unable to recreate any form (tried with different real world projects, same issues).
Any suggestions?
TIA,
Carlos
Tagged: