Exception Merger freezes

cs
Posts: 3
I have a smal problem with the Exception merger Tool.
It worls flawlessly for most of my assemblies.
However one in particular just freezes at 'Calculating Exceptions'.
Has anyone encountered something similar? Is there a workarround or a way to detect what is wrong?
I get it both when I run it from the GUI and the console.
Screenshot (filenames censored):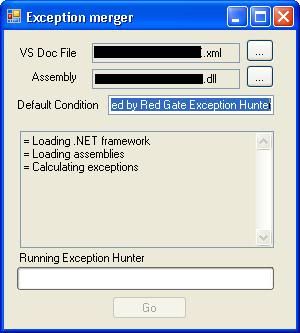 All the best regards
Christian Schmidt
HIMSA II