Can't find references in SA but .DLL exists

TimVervers
Posts: 13
New member
Hello,
I'm currently trying out Smart Assembly for my Web project. I have several project references to it. The structure is something like :
Web project :
- logging reference
- HttpModule reference
- Logic reference
- Exception handeling reference
- Etc...
Every project reference is correctly found by SA, but no the HttpModule project. (See screenshot)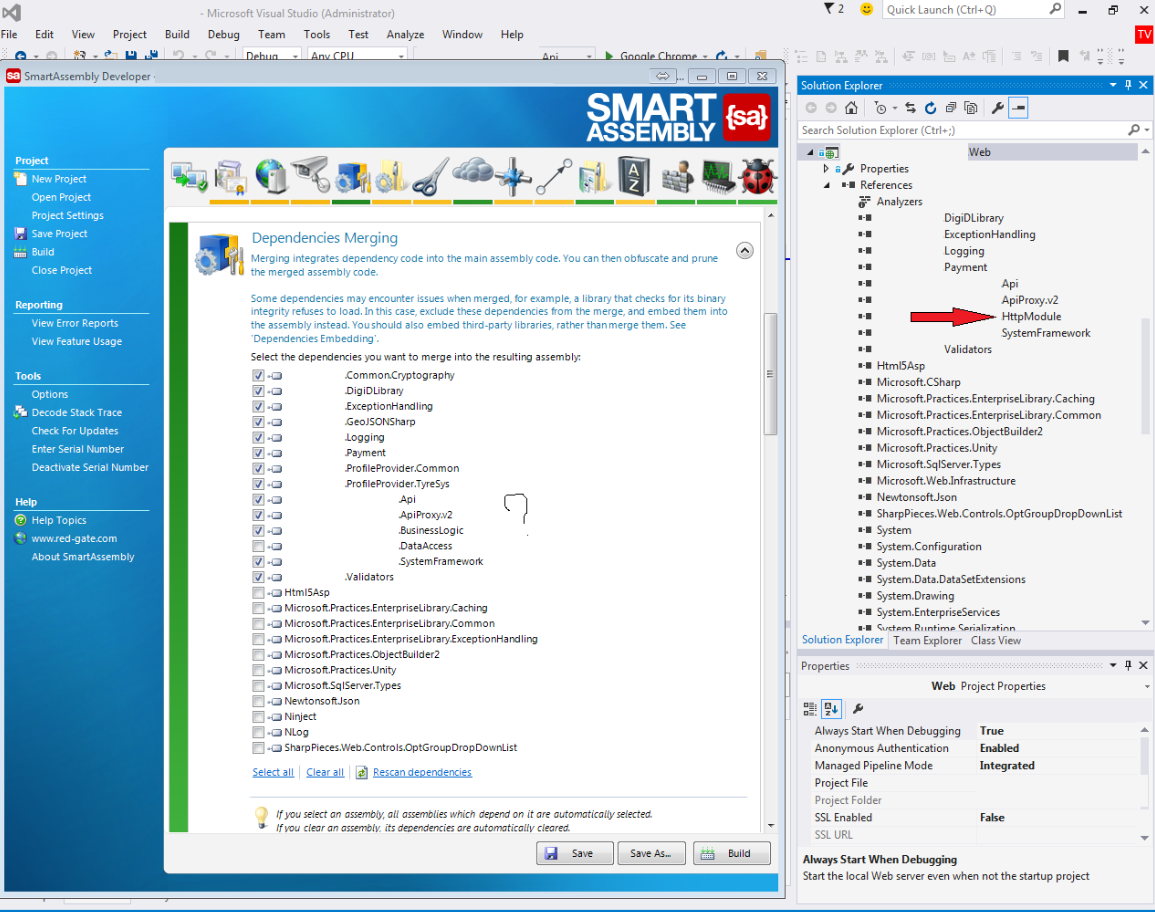 Can I somehow change this list or add it so i can merge it?
Thanks,
Tim